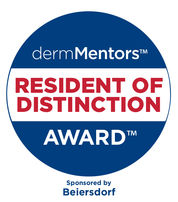 Maui Derm for Dermatologists
Grand Wailea - Maui, Hawaii
January 23-27, 2023
Sponsored by Beiersdorf, the award covers airfare, hotel accommodations, tuition fees to attend the conference, and includes exclusive 1-on-1 Mentorship and Slide Review Sessions with national thought leaders in dermatology.
The 5 Residents selected will present their research as part of the Maui Derm conference.
Application opening: August 01, 2022 | Submission deadline: November 01, 2022
Eligibility
Applicant must be in year 1-3 of a US dermatology residency training program at the time of the meeting.
Application Criteria:
A letter of recommendation from the applicant's training director
An abstract summarizing the content of a proposed oral presentation to be delivered during the conference
An abbreviated curriculum vitae (1-2 pages)
A personal statement indicating why the applicant should be selected (250 word maximum)
Sponsored by Beiersdorf, the dermMentors™ Resident of Distinction Award™ recognizes US dermatology residents each year for their excellence and commitment to the future of dermatology.
Applicants not selected during a given award period have the option to keep their application open to be considered for future awards.
For more information about the dermMentors™ Resident of Distinction Award™, please email: info@dermmentors.org